Gennaro Gattuso had an illustrious playing career with a World Cup, two Champions Leagues and two Serie A titles to his name.
However, the early stages of his time on the managerial side of the game haven't been quite as fruitful. He had spells at a few clubs in the lower levels of Italian football; from Sion to Palermo and Pisa also, a trophyless spell at his former side Milan ending in 2019.
He had replaced Vincenzo Montella at the start of 2017 but after two seasons without UCL football, Milan cut ties with one of their many legends.
It was the same consequence that saw his Napoli tenure come to an end, a superb run of form in the past couple of months being cancelled out by a final day draw with Hellas Verona.
What next for the side from Naples?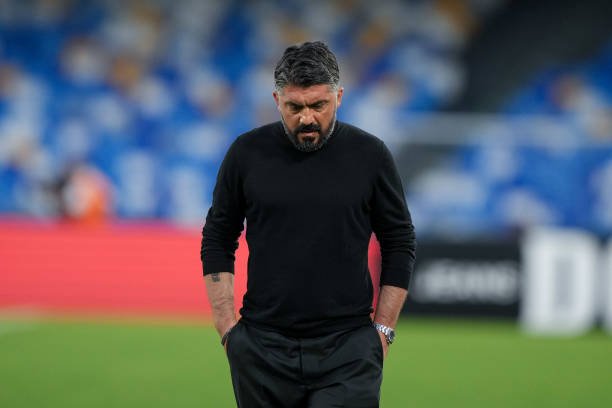 Gattuso replaced the legendary Carlo Ancelotti at the helm of the Little Donkey, his predecessor having a topsy-turvy first season with Everton to say the least.
The same can be said for Napoli in all fairness, their final day disappointment gifting a top four spot to Juventus along with champions Inter, their city rivals Milan and Gasperini's Atalanta.
Under Maurizio Sarri, Napoli ran the Bianconeri close when it came to the Scudetto but President De Laurentiis' ruthless nature shone through there, making Gattuso's dismissal even less surprising.
This then begging the question of who will replace Gattuso in the Napoli technical area.
One name that has cropped up in the argument is Nuno Espirito Santo, the Portuguese coach who managed his final Wolves game against Manchester United on the weekend before he bids farewell to a superb time at Molineux.
On the flipside, Gattuso has actually been linked with going the other way to take over Wolves as they are ushered into a new era but that seems equally as unlikely.
Next to a name that has been spoken about for a few months now, before Gattuso's fate had even been decided in the Italian capital.
Having managed Roma and Inter Milan already, Luciano Spalletti is on the market and it would appear he has a fan in De Laurentiis. Spalletti's career to date in the managerial sphere has been truly fascinating, having multiple spells with Empoli, Sampdoria, Venezia, Udinese and after side of his time in Russia, Roma too.
As Roma manager, he was named Serie A coach of the year in 2005/06 and then again the next season, the latter of the two seeing him lift both the Supercoppa Italiana and the Coppa Italia for the Giallorossi.
Spalletti has been in and around the battle for top four as well as the domestic honours in Italy before so a move for him by Napoli would be very plausible.
Going over to France now for the next couple of potential replacements for Gattuso and it is an interesting duo indeed.
Starting with Christophe Galtier who is the man to have broken PSG's domestic dominance, his Lille side winning the Ligue 1 title for the first time since 2011.
Given that the likes of Victor Osimhen (of Napoli now), Nicolas Pepe, Gabriel and Rafa Leao amongst many other key names have left the club in the past couple of years, to constantly rebuild and go one step further by toppling the Parisian giants is so special.
The second man in question who currently manages in the French top division leaves a sour taste in the mouth of many football fans. Jorge Sampaoli led the Argentinian national team to the 2018 World Cup and some of his selections were truly baffling, lethal forward Mauro Icardi being one of the most notable omissions.
Focusing on present day though and Sampaoli is the Marseille manager, he took over from former Chelsea and Spurs boss Andre Villas-Boas who left in tumultuous circumstances in what has been a calamitous season for the French side off of the pitch.
Sampaoli only entered his current role in February so it would be a surprise if he left so soon although stranger things have certainly happened regarding the man in question.
Finally to a lesser known name for people who aren't ardent fans of Italian football, current Spezia manager Vincenzo Italiano.
Italiano would be an intriguing replacement for Gennaro Gattuso given where he'd be coming from- he orchestrated their promotion to Serie A and has succeeded in maintaining their top-flight status.
Despite being born in Germany, Italiano's surname speaks to his nationality and having played in and around the higher tiers in Italian football, he is a young guy currently making his name in management.
De Laurentiis seems to have a taste for the big names but if he were to appoint Italiano, that would be truly fascinating!
Having scored four or five goals in several games recently; the likes of Osimhen, Chucky Lozano and Lorenzo Insigne on great form, Gattuso's departure is a big statement albeit not surprising given Gli Azzurri's league finish.
But who will replace Gattuso as Napoli manager going into the next season?