Nigel Pearson watched his new side Bristol City win away to Middlesbrough on Wednesday night and will hope to lead them to further success.
Pearson had been appointed manager two days before following Dean Holden's sacking last week. The 57 year-old has already made a positive impression, as he watched from the stands to see his new side end a run of seven defeats in a row.
Pearson will look to build on previous managerial success to spur Bristol City back to form and possibly mount a late play-off push.
Pearson's Managerial Success
Nigel Pearson has been without a job since parting company with Watford just two games before the end of last season.
Despite taking over half way into the season – with the Hornets sitting seven points adrift at the bottom – he managed to steer Watford three points clear of the relegation zone with two games remaining. However, Pearson was surprisingly sacked prior to these last couple of games, which resulted in Watford's relegation.
Arguably, his most successful job saw him take Leicester from League One to the Premier League. Then he managed to defy all odds, as he won 7 of the last 10 matches to keep the 'Foxes' in the top flight in 2015.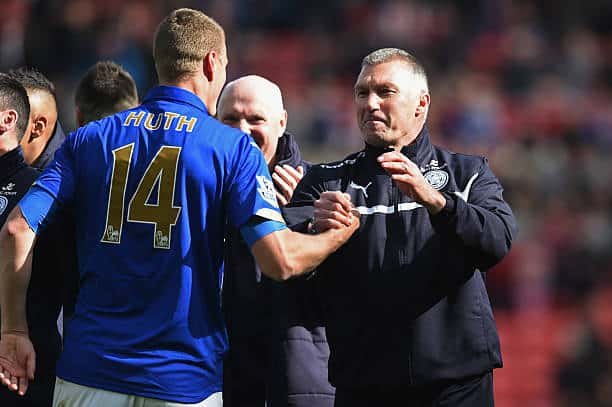 This was no fluke, as Pearson had pulled off another remarkable escape in his first management job. As manager of Carlisle, Pearson kept the 'Cumbrians' in the Football League on the last day, thanks to an injury time winner from goalkeeper Jimmy Glass.
This ability to stay up would have been an influencing factor in his recent appointment, but he will have his eyes on the top half of the league, using his knowledge and experience to inspire a positive run of form to push for the play-offs.
Bristol City's season prospects
After having a positive start to the season and being tipped for promotion, the 'Robbins' now sit in 12th position following a dismal run of form in 2021.
However, an impressive 3-1 win away to Middlesbrough – with the new boss watching from the stands – will fill them with confidence going into the final 14 games. The win puts the club 7 points off the play-offs.
Pearson's ability to spark his sides into a successful run of form will give the Bristol City fans much optimism for a late play-off push.
On Thursday, the former Leicester manager spoke about these play-off hopes. He commented, "When you're mid-table as we are, I think that is the nature of it. The Championship is always a very tight affair and I'm sure that if we can put a sustained run together, yes we can finish in a healthy position, and who knows, we may be able to push on higher."
Following an impressive start, Pearson has a challenging game on Saturday as his side travel to promotion contenders Swansea City. The Welsh side have only lost once at home this season and have the best defensive record in the League.
Nevertheless, nothing will faze the successful manager as he looks to build on Wednesday's encouraging result.
For a greater preview of Saturday's match and more insight into the latest news in the Championship, listen to this week's Championship Crowd Podcast.
Follow, Like and Subscribe to WD Sportz for more football news and updates.