After a series of the top of the table clashes last week, this weekend we have one of the biggest clashes in all of European football – The El Clasico. Not only that but, the Premier League is heating to the point of boiling as we approach the end of the season. Here is all of your big stories and previews ahead of this weekend's games.
The Must-Watch Games From This Weekend:
Real Madrid vs Barcelona – Saturday, 20:00PM – Premier Sports 1/La Liga TV:
The El Clasico has long since been a can't miss game of every football season's fixture list. This season, however not only is the case but, it also could have a huge bearing on who ultimately lifts the La Liga.
For the first time in many years, it is neither side who currently find themselves top of the table. Instead, Atletico Madrid have maintained their early lead and still hold a point on Barca, and three on Madrid.
If either side does want to catch up on Atletico a win here is vital. Also, both sides will enter in strong form. Real are unbeaten since January meanwhile, Barca will have a nine-match unbeaten streak of their own to protect.
Alongside this, if the rumours of Lionel Messi's impending departure from last season do come to fruition, this will be the last El Clasico of his career.
Tottenham vs Manchester United – Sunday, 16:30PM – Sky Sports Main Event:
In the battle for Champions League football in the Premier League United v Spurs is the latest tale.
United will enter the game with just one loss in the league since November first, but despite these limited defeats, their biggest loss came at the hand of Spurs.
An embarrassing six-one defeat, the football from United was poor and from Spurs it was excellent.
But, that was just one game, and in the story of the Premier League in full, it is United standing tall so far.
The Red Devils are the best of the rest right now. Sitting in second place whilst Spurs sit in sixth.
Mourinho v Solskjaer, Spurs v United, it will be a real clash of the titans of Premier League football this weekend.
Youtube Video of the Week – 'There's a narrative around Harry Maguire'
Article of the Week:
Football Worth Following – LCB Lions:
LCB Lions are a charity side that were first established in 2008 in memory of Liam Clive Brown who sadly passed away. A Bedford based team they aim to play football whilst simultaneously raising funds in aid of Keech Hospice.
Keech Hospice is an organisation that provides free specialist support for adults and children with life-limiting or terminal illnesses. This stretches beyond the individual themselves and into their immediate family and friends.
As a result of the pandemic, football is naturally on hold and so, the team at LCB Lions have had to get creative with their fundraising.
They have now made the decision to release an incredible looking limited edition football shirt. This shirt is available until April seventeenth for £32. Each shirt sold will see a full £10 head to the hospice which is frankly an incredible gesture.
You can find a link to the shirt be clicking on the below image.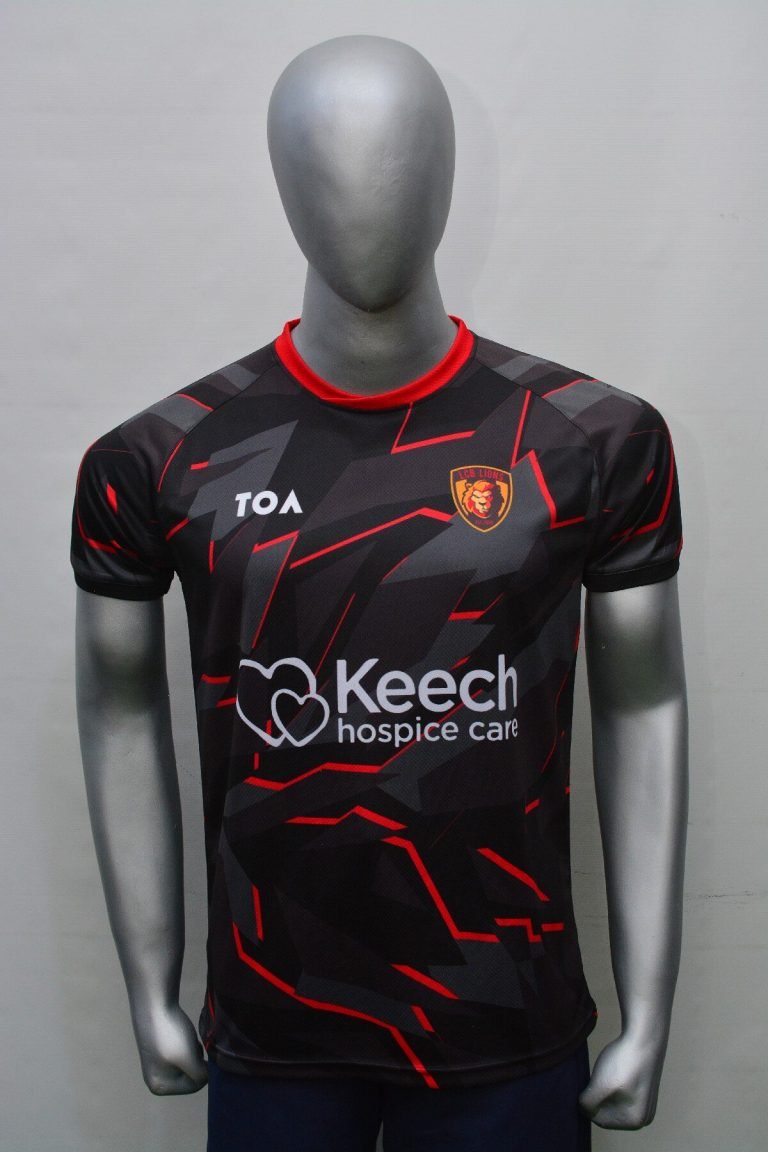 And Finally….. Tweet of the week:
Be sure to check back in with WDSportz for all the news across the weekend. And, you use our live-score function to keep up with all the results as they roll in.
Enjoyed this article? Let us know in the comments! And why not follow our socials? You can Follow, Like and Subscribe to WD Sportz for more football news and updates.
*Featured Image (Photo by Laurence Griffiths/Getty Images)