Thousands of grassroots teams returned to the game this past weekend as more lockdown rules are eased. Many sides will have played their last games in December last year before a third national lockdown.
COVID-19 has undoubtedly had an affect on grassroots football since March 2019 in the first national lockdown. The FA have said they will invest £180 million over the next four years to help the game get back on its feet.
An FA report has found that the social and economic value of grassroots football in England equates to £10.16 billion every year.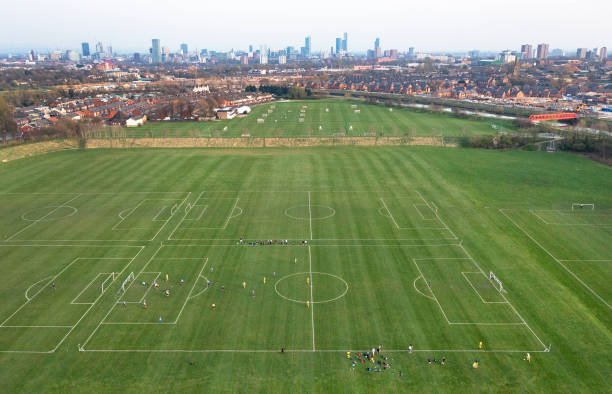 'Survive, Revive, Thrive'
The FA is committing the funding despite predicting total losses of £300m due to Covid-19. This £180 million investment is a huge part of a new strategy for the grassroots game called 'Survive, Revive, Thrive'.
The strategy was launched at the same time outdoor sports in the UK were allowed to resume on March 29th. But what exactly does this new strategy entail and will its introduction be felt from clubs that desperately need help?
Looking at the objectives of this strategy, the FA are looking at covering multiple different areas. Increasing the number of women in the game and re-engaging former players is an objective that stands out.
The FA also look to target an improvement in facilities whether it being pitches, changing rooms or clubhouses. Improving facilities could help to try and increase club networking across the leagues which is another objective set by the FA.
James Kendall, the FA's director of football development, said: "The FA's commitment to grassroots football has remained resolute and this strategy is a clear demonstration of our long-term ambitions". Kendall knows there is huge amounts of work to be done in order for this strategy to be achieved.
The FA had already committed in its group strategy to building 5,000 new pitches by 2024. More pitches could mean more new teams which is why the FA are willing to invest in grassroots facilities.
They also want to provide equal access for girls in schools and clubs. Women's football is constantly growing and this is yet another step in the right direction for the women's game. The number of girls and boys playing grassroots football is very much unbalanced.