Football is an action-packed game with no breaks. So here at WDSportz, we've gathered together the most important bits, the stories you cannot afford to miss!
This Weekend's must-watch games:
Juventus v Roma – Saturday 5:30PM – Premier Sports 1
This weekend in the Serie A will feature a huge matchup of third and fourth place as Roma travel away to Turin to face Juventus. Both sides are looking to close the distance on the two Milan sides who currently top the table.
If exciting football is what you're looking for then look no further. In their previous four meetings, there have been at least three goals. Alongside this, Juventus' Cristiano Ronaldo is currently the Serie A's top goalscorer.
Liverpool v Manchester City – Sunday 4:30PM – Sky Sports Main Event
A fierce battle of the two best sides in the Premier League over the last three years is what awaits us this Sunday. This year the expectations may not be as high due to the differences in quality of late. However, we should be set for a barn-burner of a game.
Manchester City will enter Anfield as the Premier League leaders. Unbeaten in twenty games in all competitions, and playing truly dominant football. Having said that Liverpool will have a real point to prove, and will attempt to show injures aside they can still perform against the best.
Jurgen Klopp currently holds nine wins to Pep Guardiola's eight in their previous meetings. Will that still be the case at the end of the weekend?
Marseille v PSG – Sunday 8PM – BT Sport 1
After the drama that has been the suspension/sacking of head coach Andre Villas-Boas Marseille now face the huge task of a free-scoring PSG side.
Villas-Boas was removed from his position after offering his resignation when Marseille elected to sign Oliver Ntcham from Celtic on loan against his wishes. As a result, Nasser Larguet will now take charge for his second game.
PSG have been nearly perfect since Mauricio Pochettino's appointment and will look to build on this. Three points behind league leaders Lille, they will look to climb from third to first in the Ligue 1 table.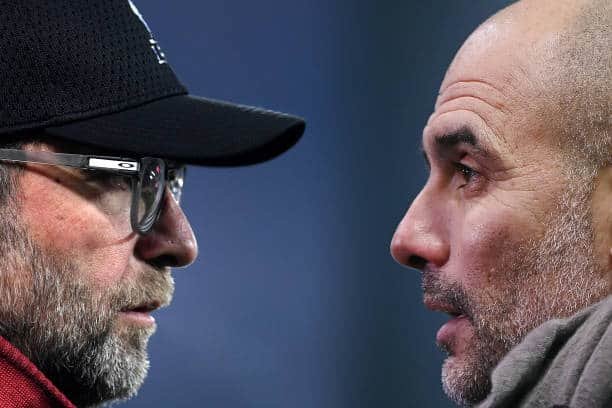 Youtube Video of the Week:
Our very own Tom Parker gives a catch-up on this week's European football fixtures. The first in a new series, and definitely one worth following for those who are football mad.
Article of the week – Premier League's 10 most expensive transfers rated!
Football is a money-driven game these days, and the Premier League is no different. With so much money going on the big buys, which of them have been the cream of the crop and which have been forgettable flops?
Check out the article by clicking on the photo below for a full rating list on all the biggest buys.
Football Worth Following – FSFC UK
FSFC UK or Football Shirts for Charity UK is an organisation set up to put your old football shirts to good use. Founded just last year they look to raise money for their three chosen charities (The Bobby Moore Fund, Cancer Research UK and Sebastian's Action Trust).
They do this through both shirt sales, and football shirt based events, including their virtual charity run. An army of two operation, they look to do a world of good and are definitely one worth following.
Considering adding a football shirt to your collection or looking to move on some of your old ones? Check out their website through the image below.
Finally… Tweet of the week:
Be sure to check back in with WDSportz for all the news across the weekend, and use our live-score function to keep up with all the results as they roll in.
Enjoyed this article? Let us know in the comments! And why not follow our socials? You can Follow, Like and Subscribe to WD Sportz for more football news and updates.