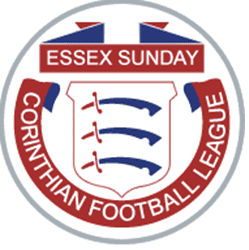 Results – *Fixtures played Sunday 13th November*

The Senior Division sae London All Stars pick up an impressive away win at Brook Athletic, climbing to second place. FC Ballr secured an important three points at home, in a bottom of the table clash, versus El Valiente. The only draw this weekend in the Senior Division was played out between Secret and Manford Way, both securing a point-a-piece.
Division One only saw two fixtures this weekend, with Gants Hill picking up an important three points at home to Critics, capitalising on Roose dropping points away at Total Football. These results saw Gants Hill move within a point of league leaders Roose, with a greater goal difference.
Just the 16 goals in three games across Division Two of the Corinthians League! Barking & Dagenham Wanderers picked up an impressive win away at AC Milano, in the top of the table clash. Leytonstone Athletic got a much needed three points comfortable away at Higham Hill, courtesy of an Ambrose hat-trick. Rounding off Division Two in style, Inside Success put seven past a struggling Barking side.

Hughes-Franklin scored twice for Upshire Forest Sunday as they extended their lead at the top of the table following a win versus Valence United. Singh Sabha Barking kept the pressure up on the league leaders after all three points was secured at home to Valence United.
Division four saw game of the weekend, as league leaders Belfry Reserves eased past strugglers Bryman Park 14-0, with Reddington scoring six of them. Whereas Romford Athletic Dons came out on top in a seven-goal thriller to keep the pressure up and break away from the chasing pack.
Clean sheets all round in Division Five, with Colebrook Royals Reserves edging past Mansfield Rangers, bridging a gap on them to six points. Ultimate Vision Reserves put Lonsdale more in danger, after a comfortable home win saw them fall closer to the drop.
Goals galore in Division Six, with Young Royals easing past Epping Forest Falcons 3-0. Epping Royals went joint second following a narrow away win at London Legacy and Rideway Rovers played out an eight goal thriller away at Ping City Phoenixes, keeping them in ninth place. Zone 4 Athletic leapfrogged them, following an Impressive away win at Warren United.
Team of the Week
Division Four league leaders Belfry Reserves are your Corinthians League Team of the Week. This came after they cruised past Brymans Park 14-0.
Top Scorers
Rank                       Name                                   Team                              Matches                  Goals                    Ratio
1                     Jamie Redington                 Belfry Reserves                         7                            21                       3.00
2                     Anthony Cooke                   Warren Senior                           7                            16                       2.29
3                     Eric Kelly                               Ainslie                                        7                            13                       1.86
4                     Dylan Jamil S G Broadley   Gants Hill                                   7                            12                       1.71
5                     Billy Biggs                             Valence United Reserves         8                            11                       1.38
This Weekend's Preview (Games to be played Sunday 20th November 2022)