6. SWITZERLAND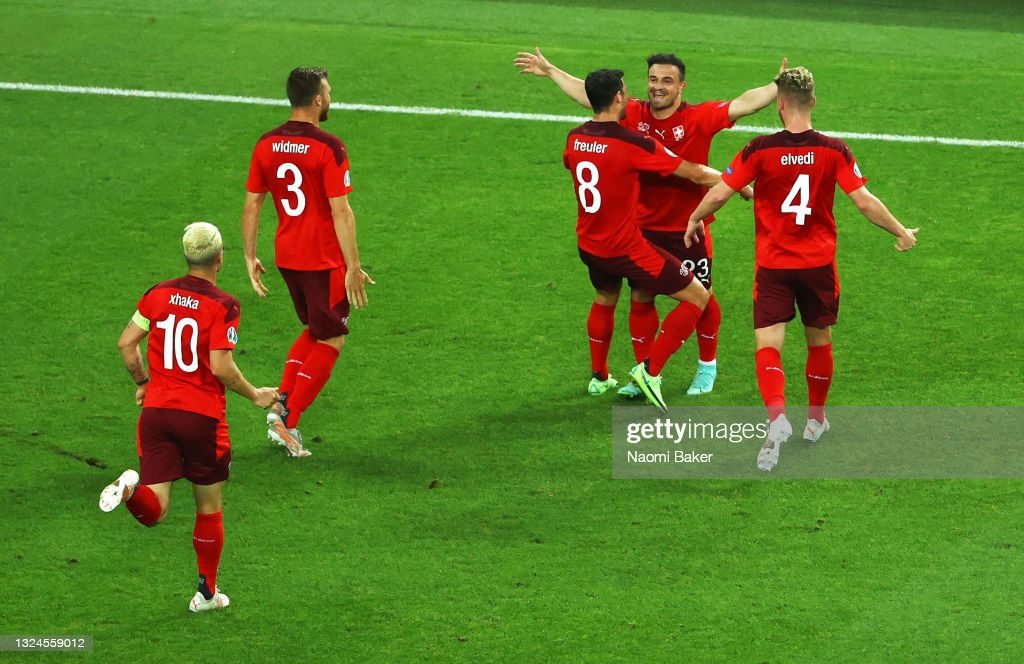 At number 6, we have the Swiss. With an average of 2.08 goals scored and 1.2 conceded per game, the Swiss had an outstanding journey in the tournament including beating current world champions, France. Vladimir Petković may not have the most tactically gifted players, but he knows how to get the best out of the ones he has. Switzerland had the 4th most attempts on goal and keeper, Yann Sommer, made the most saves of the tournament (21). It was going well for the Swiss until the round of 16 but going all the way to penalties led to fatigue and sub-optimal fitness. Their lack of squad depth was evident in the quarterfinals as they were hanging on against Spain in extra-time, in hope of making it to penalties, however, this time they had just fallen short. Overall, it was good performances and good results for the Swiss, playing a young, energetic Spain side they were never favourites to qualify, but they fought until the very end.
7. CZECH REPUBLIC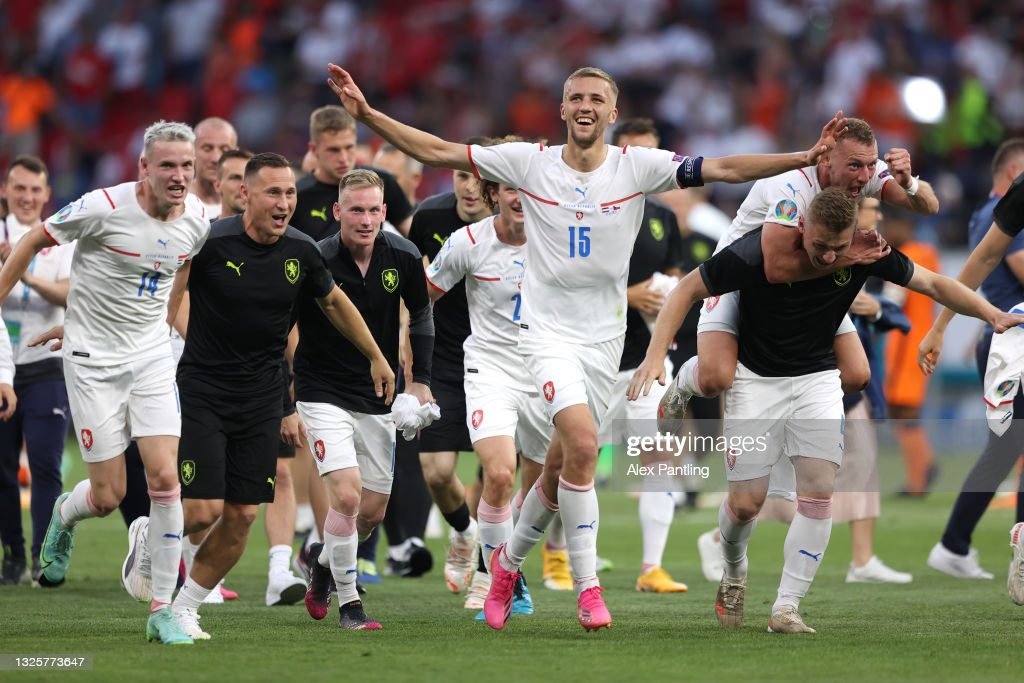 Quarter-finalists, Czech Republic, really made a name for themselves this year with many star performances and a certain individual star player- golden boot contender, Patrik Schick. The Czech's started their campaign with a brilliant display of compact, no-nonsense defending and clinical counter-pressing attacking. Their 2-0 win against Scotland may have been their only win of the group stages, but it carried great momentum pushing them further in the competition. The Czech Republic isn't famous for having elite level players, but they did have a few standout performers, which may have been the cause for their dismissal. All players played their parts in terms of putting in a hard shift, but their over-reliance on Patrik Schick to produce goals became too much of a burden. Despite scoring the tournament's joint-most goals (5), Schick could not single-handedly take the Czechs to the semi-finals. Nevertheless, it was an unexpectedly surprising achievement for the team to go as far in the tournament as they did.
8. UKRAINE
With 3 defeats from 5 and only 1.7 goals scored per game, Ukraine didn't have the best tournament statistically, but in terms of performance, they were a menace to play against. Their attacking play was free-flowing and breathtaking at times and every goal was an absolute thunderbolt- a few goal of the tournament contenders. They did well with the players they had, however, when playing against the more challenging sides, the lack of quality showed. Their 4-0 defeat to England was a humiliating end to their brilliant performances, but their journey in this tournament was far too bright to be overshadowed by their dark exit.
9. AUSTRIA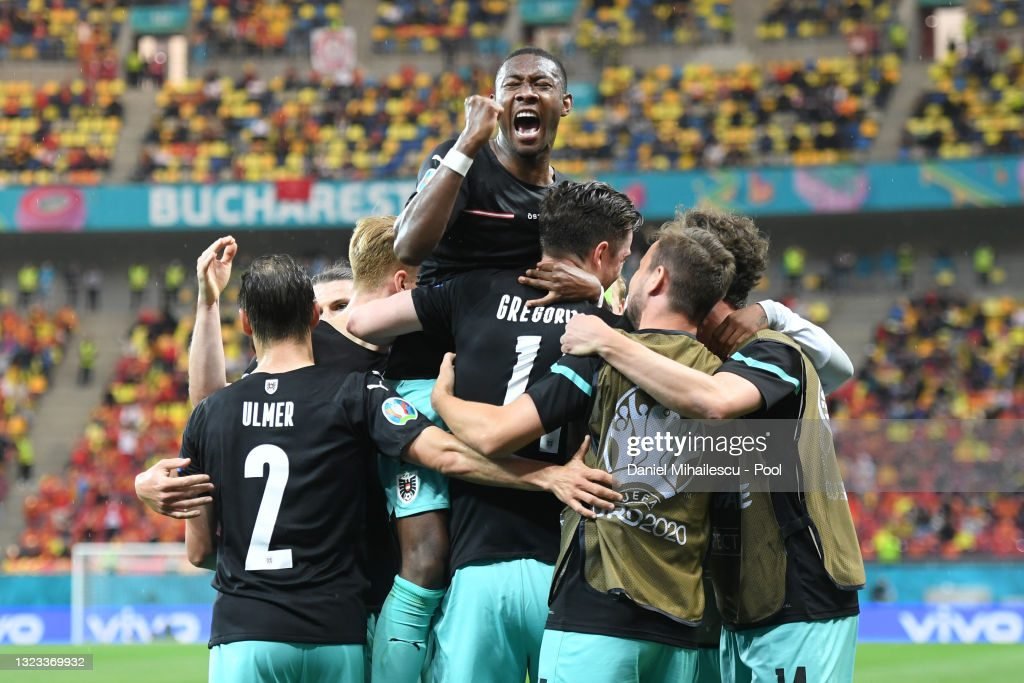 This is a team with average players and an average coach. They don't have many well-known players with massive salaries, but their passion and energy was at times, unmatchable. They struggled against the Dutch and Italians but it was far from a disappointment. They were still in the game against Italy until the last minute, preventing them from scoring in normal time. It was only in extra time where Italy broke the deadlock but even then it wasn't easy for them. The Austrians went out in the round of 16 to a narrow defeat from the tournament winners. They can definitely hold their heads up high.
10. PORTUGAL
Portugal- the final team to make it into my top 10. Before the tournament started, everyone knew this would be a tough tournament for Portugal. Not only were they pressurised by their own overachievements of being holding champions, but they had also been allocated into the 'group of death' featuring Germany, France and Hungary. With 1 win from 3 in the group stages, they were on the verge of knockout going into the last game. They failed to win that as well but were lucky to have just enough points to pull through. With the players they had, much more was expected from Portugal. Despite the attacking talents of Bruno Fernandez and Diogo Jota, who were magnificent for their clubs, they struggled to score open play goals. Their defence was no better conceding 1.1 goals per game with a centre-back partnership of Ruben Dias, who just won the Premier League and Player of the Season, with the best defensive record and many more individual awards, and Pepe, who has 6 league titles and 3 Champions League titles to his name. With all the star players they have, Portugal carry many expectations, however, they did have a tough fixture list and lost to Belgium, another excellent side.