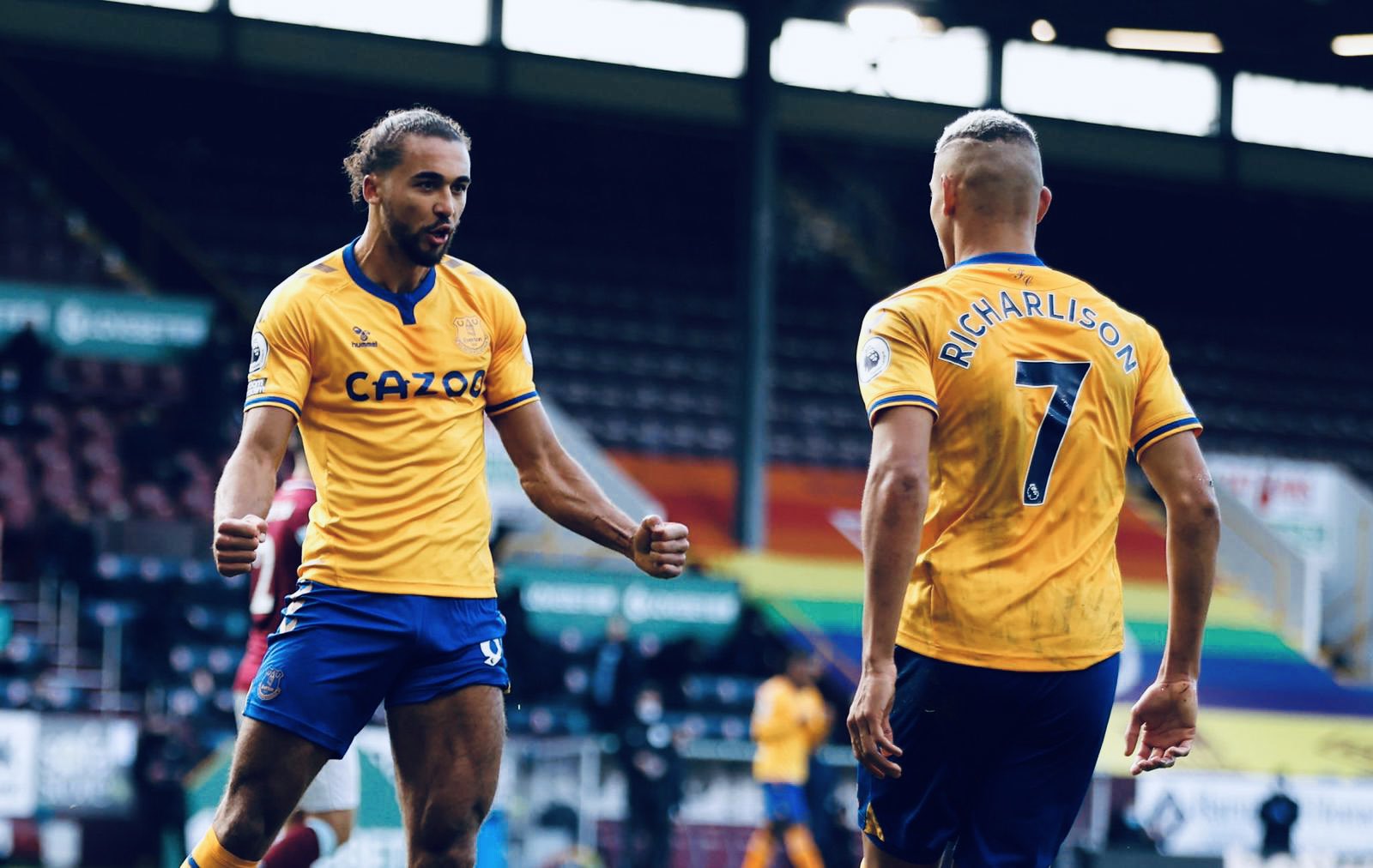 This weekend Dominic Calvert-Lewin scored his 16th goal for club and country against Burnley. The England international has shown electrifying form, netting 11 goals in 11 premier league games.
His goals include a hattrick against West Brom and goals against Tottenham, Liverpool, and Crystal Palace.
Everton found themselves trailing after three minutes with an opening goal from Robert Brady. However, before half time they leveled with a goal from Calvert-Lewin.
Calvert-Lewin's form this season
Calvert-Lewin received his first international call-up in October after a sensational start to the season. He netted his first international goal on his debut against Wales.
Ex-England international Wayne Rooney believed that Calvert-Lewin deserved a called up before his team-mate Tammy Abraham.
Wayne Rooney stated in his column for The Sunday Times:
"For England, he can become an important member of the squad and it's great seeing him finally recognised at international level,"
Additionally, Rooney attributed Calvert-Lewin's flying start to the consistent run of games under Ancelotti:
"Ancelotti has used him in every game of his Everton reign and at the end of 2019-20 when Dominic went 10 games without scoring, Ancelotti kept starting him."
"We're seeing the rewards. Dominic always had it in him and the big question mark was whether he could score consistently enough, but now that's coming through game time."
Everton's form dipping?
Despite the striker's fine form, Everton have only won one match in their last five premier league games.
At the start of the season, they went five games unbeaten with Calvert-Lewin scoring 6 goals.
The side have a string of difficult fixtures ahead. These include games against top 6 sides Chelsea, Arsenal, and Manchester United. Therefore, it will be intriguing if Ancelotti can find the form his side first displayed at the start of the season.
Follow, Like and Subscribe to WD Sportz for more football news and updates